Biomedical Technologies main goal is to design new products according the specification and the clients´s scenarios and projects. Based on the most recent technology we can help in the specification, design and conception of new products especially in the area of stimulation, acquisition and amplification.
FEATURE SERVICES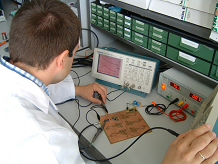 Build New Devices
Biomedical tecnologies help engineers to make their designs work and build new devices to fill up the needs defined, using the metodology above.


Our teamwork is focused on the following areas.

Applications
Medical instrumentation.
Industry.
Automotive.
Communications.
Technologies
Microcontroller based designs.
Solutions based on PC/104 standard.
Mixed-signal electronic design.
FPGA,DSP based systems.
Bluetooth wireless technology integrators.
Skills
Biomedical signal acquisition and processing.
Software engineering. Scientific data analysis.
Electronic designs for control and instrumentation.
Wireless communication devices.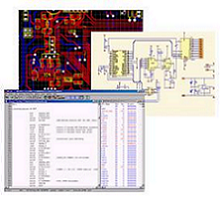 Software Development
We are expert in Software development that in some how complement the new devices.
These software could be embedded software, real time software or applications that interact with the devices (Mobiles, Tablets or Computers).